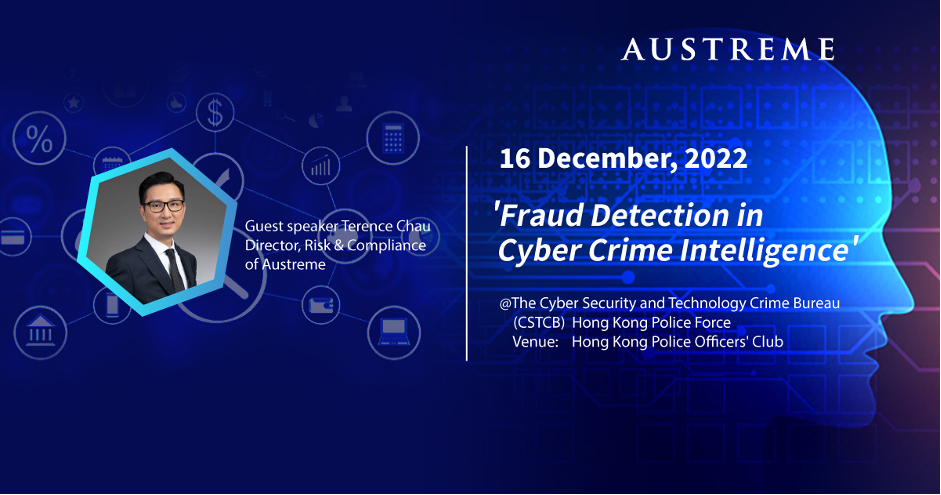 Austreme's Director of Risk and Compliance – Terence Chau, will be sharing his expertise as guest speaker at the Fraud Detection in Cyber Crime Intelligence training event hosted by The Cyber Security and Technology Crime Bureau (CSTCB) in December 2022.
The Cyber Security and Technology Crime Bureau (CSTCB) is responsible for handling cyber security issues and carrying out technology crime investigations, computer forensics and the prevention of technology crime. To enhance coordination of the resources for combating related crimes and to further increase the awareness of the public on security, the CSTCB has set out combating technology crime as one of the Operational Priorities since 2012, and strive to enhance cyber security.
The CSTCB often co-operate with other law enforcement agencies and stakeholders to target and strengthen co-ordination and sharing of expertise in handling and investigating technology crime.
The internal training day is intended for the Senior Management of CSTCB. Terence will share his insights regarding the application of Artificial Intelligence in Fraud Detection.